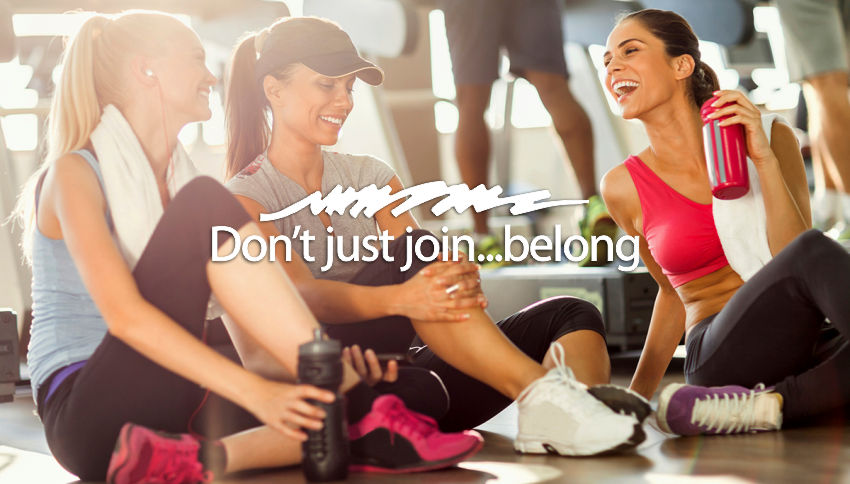 Memberships for Everyone
Our club offers lots of different types of memberships and programs ranging anywhere from a day to a year. This is a short description of some of our most popular membership options. To find the membership option that best fits you, call or stop by the club and speak with the staff. Honestly, we don't have sales people that will try to sell you something you don't want or need. That's the other guys. When you call or visit, we'll just ask you a few questions to determine what you want, give you some options and a free trial to see what we're like. After your trial, you can decide what's best for you. It really is that simple.
The Full Service Membership
The Full Service membership gives you full access to all the equipment and classes, plus the services of our exercise and weight loss professionals to help you design your personalized program and teach you how to perform each exercise. Typically, we start with an initial evaluation session to determine what you'd like us to help you accomplish. After you and your trainer design your plan, we'll take you through your workouts, one on one, until you are comfortable performing it on your own. But you are never really on your own because the Fitlinxx interactive network monitors and records every rep of every workout and reports it all back to your trainer. If your trainer notices you are having trouble with your routine or you decide you'd like to freshen up your workout, we'll meet with you one on one again, until you are getting the workout and the results you want. Working with a personal trainer like this could cost thousands of dollars at other clubs. Here it's less than $2 a day! Easily the best fitness value in town.
The Unlimited Classes Membership
If you are just looking for unlimited access to our award winning indoor, outdoor and ZOOM group exercise classes, the Unlimited Class Membership might be right for you. We also have ZOOM only options if you live too far or just aren't comfortable coming to the club right now.
The Equipment Only Membership
For those who just want to use our strength, cardio and free weight equipment and arent interested in taking classes or working with the staff, the Equipment Only membership may be best for you. This is the least expensive option at around a dollar a day.
6 Week Weight Loss Solutions
Have a special goal? We've got a special solution! Our award winning 6 Week Metabolic Makeover weight loss solution has been voted area's best weight loss program every year since 1994! We start by taking before measurements and testing your metabolic rate to determine your idea calorie intake. Then we adjust the portion sizes of your favorite breakfast, lunch, dinner and snack menus, and print out a 70+ page personalized eating and exercise handbook just for you. During your next visit, your trainer will review your handbook with you and answer any questions you may have before taking you through your first of 6 one on one weight loss exercise orientation sessions. Each workout will be computer monitored for best results. We'll check your weight and fitness progress at the beginning of every workout and make additional one on one sessions if problems arise. The program combines the best science from the fields of exercise and nutrition to create weight loss magic.
Monthly Pay-as-you-Go
This is a plan that offers flexibility without a minimum term contract for our Full Service, Unlimited Classes and Equipment Only membership options. There is no minimum term required and members can cancel any time before the 25th of the month with no penalty.
3 Month Shorty Memberships
Looking for something to do over the cold winter months? Need somewhere to workout during the dog days of summer? No matter what your reason, if 3 months is all you need, we've got your covered. Discounts available for high school and college students during summer and winter breaks.
6 Week Test Drive Memberships
Want a 6 week Yoga tune up? How about 6 weeks of cycle classes to get you ready for the spring road bike season? If all you need is a 6 week quick start, we've got you covered too!
Daily Drop in Rate
Try us out for a day or just drop in for any of our energizing group fitness classes.
Punch Card
Purchase a 10 pass punch card and use for participation in group fitness classes or day passes for the gym.